If you are shopping from outside of the European Economic Area (EEA) and we are shipping to you outside of the EEA, you will not pay 21% VAT at checkout.
UK customers: You will be charged 20% VAT upon checkout if your order total is under the £135 threshold. Orders over this threshold will be taxed once your order arrives in the UK.

There are now 2 prices visible on the site for all products. The price including VAT is the price all EEA customers pay. The price excluding VAT is what non EEA customers pay.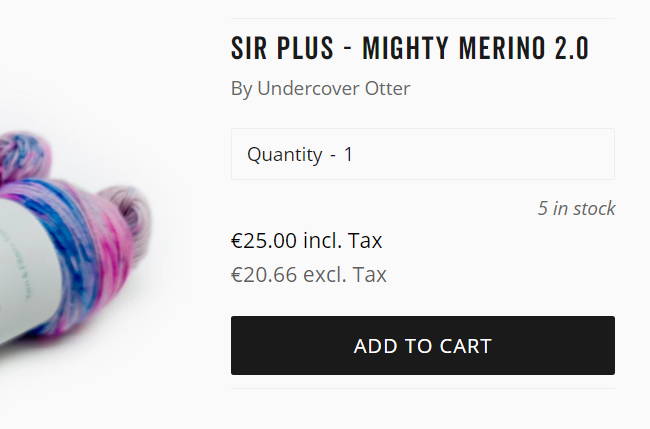 lower minimum order for free shipping
With all of these changes we are able to lower the minimum order price for free shipping.
Worldwide orders now ship for free for orders over €300,- To see more about how we handle shipping, visit our shipping information page.
On your cart page you will see both the totals including and excluding VAT.
Taxes and shipping are calculated once you get to the checkout page and enter your shipping address.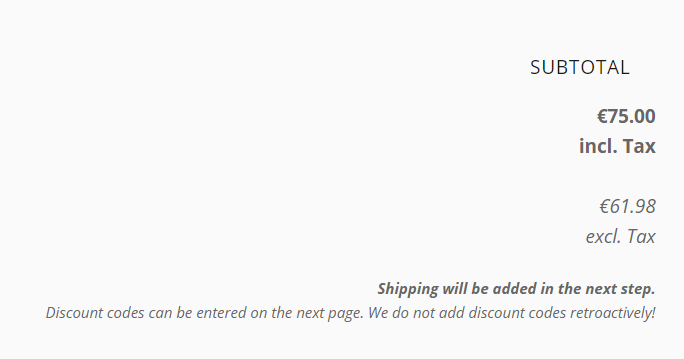 Having our configuration this way means that we work with prices excluding VAT in our backend.
For EU customers: the 21% VAT is calculated over the entire order, and sometimes that leads to trailing cents being subtracted. We have adjusted our prices in favor of our customers.
That means that 4 skeins of Squirm for example, including VAT, will be 99,99 in stead of € 100,-
Customers shopping from areas outside of the EEA may be charged import, customs, and/or taxes in their home country of economic area upon the arrival of the package. We cannot control these taxes and are not responsible for charges as a result of this taxation.